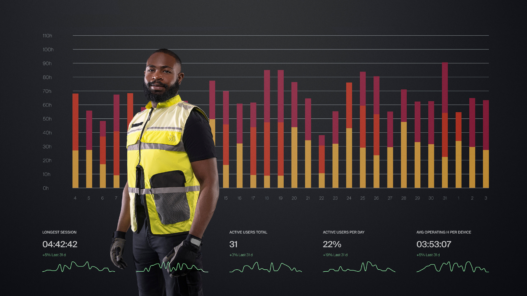 Gain access to valuable insights with the Smart SafetyVest, an advanced PPE garment that uses smart sensors to collect and report on workplace ergonomics and productivity. Each set includes high-visibility vests, sensors, a docking station and access to German Bionic's data insights platform. Scalable to fit your entire team.
Custom Insights
Analyze ergonomic and process data custom to your work place through the German Bionic IO platform.
Recommended Actions
Improve your workplace safety ecosystem with actionable ergonomic and process improvement suggestions.
Easy Docking & Charging
The sensor unit is recharged in the docking station, where the data is uploaded to the cloud-based software platforms.
See how our Smart SafetyVest and insight platforms can enhance your workplace safety today.
Contact Us!
Features
Intuitive Dashboard
Comprehensive reports to help meet ESG monitoring requirements
Tailored to Your Workers
Resembling your traditional safety work vest, this washable vest is available in sizes XS-XL to outfit your workforce comfortably
Effortless Implementation & Scalability
Cloud-based installation with unlimited expansion to outfit your entire team
No Disruption
The smart sensor slips into the dedicated pouch in the vest and collects the individualized data throughout the working day, requiring no additional steps in your workflows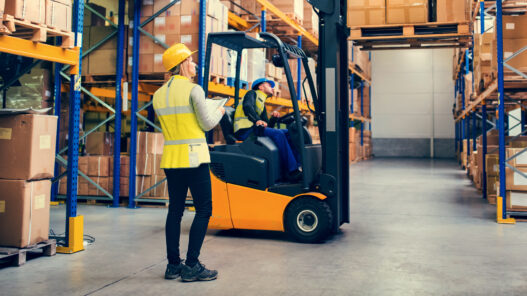 Young workers working together. Man forklift driver and a woman in a warehouse.
Delivery Man Gives Postal Package to a Business Customer, Who Signs Electronic Signature POD Device. In Stylish Modern Urban Office Area Courier Delivers Cardboard Box Parcel to a Man.
Young woman receiving a cardboard package from delivery man - Focus on right girl's hand